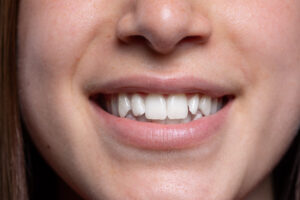 It goes without saying that, when it comes down to it, nobody wants to lose a natural tooth, especially when they learn that they are permanent. Indeed, our team shares this sentiment, and we prefer to only resort to extraction in extreme cases that may threaten your oral health. For many, however, the biggest concern may not be an infection or disease that attacks their teeth, but instead, a noticeable blemish that tarnishes their otherwise perfect grin. In today's blog, your North Hollywood, CA dentist takes a look at the way cosmetic dentistry enhances your smile through the help of dental whitening.
Why Cosmetic Care?
By now, you are likely familiar with the smile-care process. From the moment you were born your teeth and other oral structures became at risk of harm from oral bacteria and germs. Further, there are various factors throughout the course of a day that come into contact with your grin, influencing your structures' ability to provide effective protection. To assist in this process, it is recommended you perform routine preventive care.
Though your oral health is, of course, the number one factor to consider when treating your teeth, this does not mean you must let non-threatening issues such as cosmetic concerns persist. Fortunately, this is where cosmetic dental care comes in to help.
Cosmetic dentistry consists of any practice that aims to enhance your smile's appearance, and is often non-invasive in nature. While there are a couple of different treatment options to address varying needs, none are better suited for surface-level stains than that of dental whitening. To learn more about this process, contact our team today.
Understanding the Process
When it comes to the source of deep-set stains, there are actually a number of offenders. While some are obvious such as use of tobacco products, others may fly by under the radar every single day. Indeed, many of the foods and beverages you consume actually contain staining pigments that contribute to a duller appearance. Even age in and of itself cause your grin to lose its shine.
To brighten your smile appearance, our team can provide in-house whitening treatment. Dental whitening involves applying a strong but safe bleaching gel to the surfaces of your teeth, and then activating the material with a special light. The process only takes one visit to complete, and your teeth will continue to brighten over the course of the next few days.
Enjoying Your Enhanced Grin
Not only does teeth whitening brighten your grin's overall appearance, but it works to break apart and lift difficult stains that ordinary brushing cannot address. What's more? You will begin to notice a difference of up to several shades brighter.
Learn More Today
Contact Modern Smiles in North Hollywood, CA by calling 818-763-9353 to schedule your appointment with our office, and learn more about the value of loving your smile.