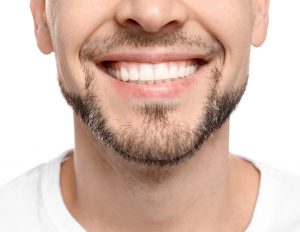 As part of our approach to cosmetic dentistry, we often help transform smiles in Burbank, CA, with contouring. We can contour the gums and teeth, which helps address a wide array of esthetic concerns, from gummy smiles to pointed teeth. In today's blog, let's look at how we use contouring to improve smiles in just one visit.
Gum Contouring
For some patients, the presence of excess gingival tissue could impact the smile, as our gums essentially frame our teeth. Your teeth could appear small or uneven, and your smile could display too much gum. Instead of settling and living with these esthetic issues, why not talk to your dentist about possible solutions? A gum contouring procedure enables us to address gummy smiles using advanced technology. With dental lasers, we carefully remove excess tissue and trim the gum line with precision. We can reshape them and improve esthetics. We may also use this technology to help treat gum disease, removing diseased tissue and helping close periodontal pockets.
Using dental lasers means the procedure requires little to no anesthesia. We complete the procedure quickly and the lasers cauterize the area, which means a significantly reduced risk of bleeding and infection, as well as no need for sutures. The area heals quickly, with no damage to surrounding tissues and a quicker healing time than similar procedures performed with scalpels and sutures. In a single visit, our patients enjoy improved oral health, as well as a better symmetry in the gums.
Dental Contouring
Tooth contouring doesn't require the use of lasers. Instead, we simply buff away small layers of outer tooth structure. In a single visit, we may be able to remove any pits or grooves in the tooth surface. We also address overly sharp or pointed teeth, dulling them in a single sitting. Treatment helps repair minor chips and also reshape malformed teeth as well. If you have more substantial damage, or permanent teeth stains, we my also apply a composite resin to the tooth, the same lifelike material we use in our tooth-colored fillings. If you have any questions about either of our cosmetic treatment options, or if you would like to undergo a diagnosis to see if you need contouring, then contact our team today.
Does Your Tooth Need Contouring?
Our team will help you decide if you need treatment for cosmetic issues in your gums and teeth, offering you a newly restored smile you'll be proud of. For more information on our lifelike and custom cosmetic treatment options, then schedule a consultation by calling Modern Smile in North Hollywood, CA, today at 818-763-9353. We also proudly serve patients who live in Burbank, Toluca Lake, and all surrounding communities.