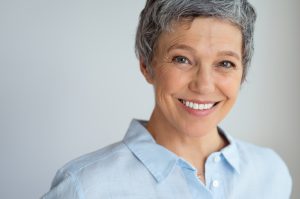 When you pose for pictures, how comfortable are you with the idea of showing your teeth? If you are ready to move past closed-mouth selfies and other situations where your smile is reined in by self-conscious feelings, you should know that cosmetic improvements can be more accessible than you might expect. Our North Hollywood, CA dentist's office is able to correct flaws that concern the shape, size, and color of teeth. All of these issues can actually be treated through a single procedure, the placement of custom porcelain veneers. After teeth are carefully measured and prepared for the placement of these restorations, we can have custom shells created and affixed in order to give you a stunning smile improvement! The porcelain material used to craft veneers is remarkably strong, so you can count on those results to last.
What Would You Like To Change About Your Smile?
How you feel about your smile can depend on more than just the presence or absence of cavities. Someone with healthy teeth can still feel self-conscious because of issues with discoloration, or because of chipping or wear and tear that have left their smile misshapen. Veneers are often used during cosmetic dental work because they are able to take on many different problems. In fact, they are able to cover the fronts of teeth in a way that hides a variety of different flaws, so this one procedure can cover multiple concerns for you!
What Will It Take To Make The Changes You Wish To See?
How are veneers crafted and placed? In order to provide the right changes, a preliminary appointment is scheduled so that teeth can be measured and evaluated. This is also a time to determine if veneers are appropriate for your teeth, or if you might require a restoration that provides more functional support. After care is taken to prepare teeth and gather the right information, custom porcelain shells can be produced and prepared to be set in place on teeth. The bonding process ensures that veneers stay in place for many years and deliver long-term benefits.
Veneers Are Made To Provide Lasting Improvements
the porcelain material used to craft your veneers is remarkably durable. That durability matters, because veneers need to withstand friction from biting, chewing, and brushing over time in order to give you results that you can maintain. Just as our goal during reconstructive dental work is to provide lasting value, our goal in placing porcelain veneers is to ensure that you remain confident after your treatment addresses your most frustrating smile flaws!
Talk To Your North Hollywood, CA Dentist About Dental Veneers!
At our North Hollywood, CA dentist's office, we are prepared to address a range of patients' concerns. In addition to helping you stay on top of your oral health needs, we can offer important support in order to keep your confidence in your smile high! To learn more, call Modern Smile in North Hollywood, CA, today at 818-763-9353.