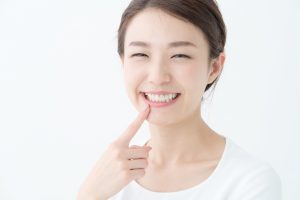 At the moment, many of us are spending quite a bit of time instead. We understand, and in fact, we're limiting our treatments to emergency care only to do our part in reducing the spread of COVID-19. However, when our doors can open again, your Burbank, CA, dentist will be here to improve smile beauty with cosmetic treatments, including some you can actually use from home!
Preventing Stains at Home
In order to avoid discoloration forming while at home, you need to know how they form. Lack of proper brushing and flossing, combined with a diet high in sugary foods and drinks, is a recipe for plaque buildup. When plaque coats our teeth, this layer makes stain more visible (and also increases the risk of tooth decay and gum disease). Drinks with dark pigments and tannins, like soda, red wine, coffee, and eta, could also discolor your smile as well. You should also avoid tobacco products, as they stain your smile and also increase your risk of periodontitis and several forms of cancer! To help lower the severity of teeth stains, try:
Brushing for two minutes twice a day, and flossing before bed
Cutting back on sodas, and other drinks with sugar/dark pigments
Drinking more water!
Avoiding sugary/starchy food and snack choices
Quitting tobacco products
Our At-Home Treatment Option
When we can administer treatment again, we have two teeth whitening choices, and one you can use from the comfort of your own home! The treatment begins with an initial office visit, in which we take detailed impressions of your smile to create a set of plastic trays. We then send you home with these trays and a powerful bleaching gel. At home, you will fill the trays with gel and wear them for about 30 to 45 minutes a day, over a period of a week to ten days. The tray helps ensure an even whitening. For some, teeth could be brightened by several shades!
Emergency Dental Care
In the meantime, remember that we're still available to address any emergency issues, such as a chipped or cracked tooth, or persistent pain that could indicate a cavity or infection that needs immediate treatment. If you have any questions about our approach to cosmetic dentistry, or about what you can do to safeguard your smile's health and beauty form home, then contact our team today.
Do You Have Questions About Removing Teeth Stains?
Our team is ready to help you enjoy a more attractive smile with high-end cosmetic dental care using advanced technology. For more information on professional teeth whitening, then schedule a consultation by calling Modern Smiles in North Hollywood, CA, today at 818-763-9353. We also proudly serve patients who live in Burbank, Toluca Lake, and all surrounding communities.