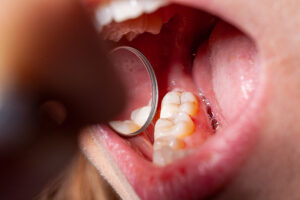 When it comes to caring for your smile, it is important to recognize that your oral function and oral health take precedent. After all, a bright and jubilant shine is only helpful if you have a foundation of healthy structures to support it, and this is why our team encourages you to practice a thorough preventive dental routine. Sometimes, however, infection or disease may arise, threatening the integrity of your smile. Fortunately, dental restorations can help. In today's blog, your North Hollywood, CA dentist discusses the major benefits of dental fillings, and how this treatment can mitigate the effects of tooth decay early.
Protecting Your Tooth
It goes without saying that your teeth are essential to proper oral function. Indeed, biting and chewing helps you break down food into more easily digestible pieces, making eating much less of a chore. When a person is missing even a single tooth, an individual's bite can be completely altered. This is because the remaining teeth must accommodate for the missing structure.
Needless to say, it is better to seek oral treatment sooner rather than later, as the longer you wait, the worse the situation will become. But what are your treatment options and how do you know when you should act?
The primary cause for tooth loss out there has to do with a common phenomenon known as tooth decay. This process occurs when oral bacteria produce a destructive acid that eats away at your protective layer of enamel. Once this protection is gone, the bacteria can work their way into a tooth and compromise it, eventually leading to tooth loss if treatment is not pursued. For more information about tooth decay and how it spreads, give our office a call today.
Reinforcing Strength
Early decay often presents as a small hole in your tooth known as a cavity. In order to ensure the best outcome for your smile, you will want to seek treatment as soon as possible, and nothing is more effective than a dental filling restoration.
A dental filling appointment consists of carefully but thoroughly cleaning the area so as to remove the infection, then filling the open cavity with a composite resin material to help reinforce your tooth's structure. Give our team a call to learn more about the process.
Benefits of Lifelike Treatment
In addition to prioritizing your oral health and saving an infected tooth, our mercury-free fillings offer lifelike benefits. For example, we are able to shade-match the composite resin material to that of your smile, allowing for a more seamless finish than traditional metal fillings.
Learn More Today
Contact Modern Smiles Family Dentistry in North Hollywood, CA by calling 818-763-9353 to schedule your next visit with our team and learn more about the need for timely restorative treatment.