Oral Surgery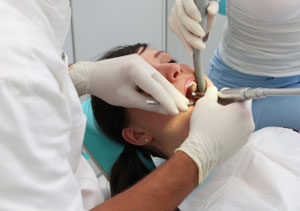 Oral surgery can be a necessary component of several reconstructive dentistry procedures that we offer. It can also be used to perform more intricate dental procedures including tooth extractions and bone grafting. At our office, we provide several oral surgery techniques designed to correct your oral problems and restore proper function and aesthetics to your teeth. Dr. Kasra Tajik can help you achieve your goals by utilizing the most effective technique based on your needs. Additionally, Dr. Tajik oral surgery can be performed in combination with sedation dentistry to help alleviate any discomfort you may experience and make your procedure as relaxing and comfortable as possible. Some common procedures in which oral surgery may be necessary include:
Wisdom Tooth Extraction
Bone Grafting
During every oral surgery, Dr. Tajik and our staff are committed to providing the highest level of care and results while ensuring your safety. Should you need oral surgery, Dr. Tajik will discuss possible techniques with you at the time of your initial consultation, as well as what to expect in regard to recovery and downtime following your procedure.
Contact Modern Smiles
For more information on oral surgery, or to schedule a private consultation to discuss your goals, please contact Modern Smiles today. Our knowledgeable staff will answer any of your questions or address any dental concerns you may have and make you an appointment with our dentist in North Hollywood.