Sedation Dentistry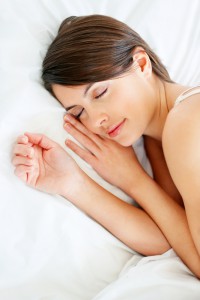 Dental anxiety is one of the most common reasons people avoid visiting the dentist. This prevalent phobia often deters patients from receiving much needed dental work and even the routine cleanings necessary to maintain optimal oral health. Fortunately, sedation dentistry – also called sleep dentistry – at our practice is designed to help you undergo both major and minor dental procedures without experiencing fear or discomfort. Dr. Kasra Tajik, our experienced cosmetic dentist, can utilize sedation dentistry to perform any treatment you may need while you rest comfortably in a deep state of relaxation. With one of our sedation dentistry techniques, Dr. Tajik can ease your dental anxieties and help you achieve the highest level of oral health.
If you wish to learn more about sedation dentistry, please contact Modern Smiles today.
Oral Conscious Sedation
Under oral conscious sedation, you can receive your entire dental treatment in a deep state of relaxation without being put to sleep. With this technique, Dr. Tajik will provide a pill for you to take about an hour before arriving at our office. The effects of the pill will make you feel drowsy and extremely relaxed, so it is necessary that you arrange to have someone drive you to and from your dental appointment. During your treatment, an experienced member of our staff will be closely monitoring your vital signs to ensure everything is okay. While our oral conscious sedation technique does not render you fully unconscious, you should not experience any discomfort or pain throughout your procedure, and you will be able to communicate with our dental team. In fact, you may not have any memory of the treatment being performed at all. The effects of oral conscious sedation can last from two to six hours, so it is important that a family member or close friend is present after your treatment to drive you home.
Nitrous Oxide
Dr. Tajik can use nitrous oxide – also known as "laughing gas" – to help you feel relaxed during your dental treatment. Prior to your procedure, you will breathe the nitrous oxide in through your nose and start to feel its calming effects after about 20-30 seconds. With this technique, you will generally remain conscious throughout the entire procedure, although some patients have been known to slip into a light sleep. There are typically no side-effects or after-effects associated with "laughing gas," and most patients are able to return home almost immediately after treatment.
IV Sedation
For more complex treatments and procedures, Dr. Tajik typically recommends IV sedation. With this technique, you will be put completely asleep (in an unconscious state) throughout your entire procedure. During your treatment, our experienced anesthesiologist will be closely monitoring you to ensure everything is running smoothly. Once the procedure is complete, you may feel a little disoriented and tired until the anesthesia has worn off entirely. If you plan to receive IV sedation, Dr. Tajik recommends that you have someone drive you to and from the his office, as well as arrange for someone to care for you once you have returned home.
Contact Modern Smiles
To learn more about sedation dentistry in North Hollywood, or if you think you would be a good candidate for one of our sleep dentistry techniques, please contact Modern Smiles today. Our knowledgeable staff will answer any of your questions and help you schedule a one-on-one consultation with Dr. Tajik.