Endodontics
Endodontics is a specialized area of dentistry devoted specifically to root canal therapy. A root canal procedure may be necessary in order to save a damaged or decayed tooth when nerves inside the tooth have become infected or a severe bacterial infection (abscess) surrounds the tooth. These infections can cause excruciating pain in the tooth and gums, and when left untreated, the infection can pose a serious threat to your overall health.
Dr. Kasra Tajik, our experienced dentist, has received extensive endodontic training and is well-versed in root canal treatment designed to clear nerve chambers of infection and save teeth from extraction. Additionally, Dr. Tajik will seal your damaged tooth with a dental crown in order to provide reinforcement and added protection against future infection. Ultimately, root canal therapy from Dr. Tajik can alleviate painful tooth infection symptoms and protect against potential tooth loss and other potential health risks.
For more information on root canal therapy, or if you believe you might have a nerve infection or abscess, please contact Modern Smiles to schedule a consultation today.
Symptoms of Tooth Infection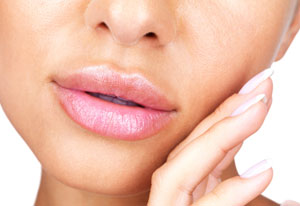 A tooth can become infected for a variety of different reasons including chips, breaks, decay, untreated cavities, and traumatic injury. Some common symptoms of a tooth infection include:
Intense sensitivity to hot and cold temperatures
Severe pain and/or swelling in the surrounding areas
An abscess surrounding the tooth
Substantial decay
It is also important to note that a tooth infection may not demonstrate any symptoms at all. For this reason, we recommend that you receive routine dental checkups to help identify potential issues and maintain optimal oral health.
Root Canal Therapy
Root canal therapy, also called endodontic therapy, can be performed under local anesthesia and/or with sedation dentistry techniques to minimize any discomfort. During your root canal procedure, Dr. Tajik will clear the infection and sterilize the nerve chamber in your tooth in order to completely eradicate any harmful bacteria from the infected area. He will then seal your tooth with a dental crown customized to match the look and shape of your teeth. The dental crown also provides extra support and protection for your tooth to help prevent further damage or infection.
Mild swelling and sensitivity is normal following root canal treatment, but these symptoms will gradually subside. Any discomfort after root canal therapy can be alleviated with medication. Dr. Tajik will discuss the specifics of your recovery with you at the time of your initial consultation.
Contact Modern Smiles
For more information on endodontic therapy, or if you believe you might be demonstrating the symptoms of a tooth infection, please contact Modern Smiles today to schedule your root canal therapy consultation.