Laser Dentistry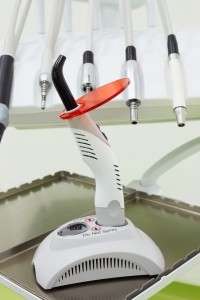 Advanced laser technology enables many dental and periodontal procedures to be performed with more precision and comfort than ever before. Additionally, laser treatments can speed up recovery times and result in less bleeding and discomfort than traditional techniques. At our Los Angeles dental practice, we offer the latest laser dentistry treatments available in order to provide the most effective and comfortable oral care for our patients.
Dr. Kasra Tajik, our experienced dentist, utilizes a range of laser dentistry techniques to improve the accuracy of gum reshaping and periodontal care, as well as enhance the precision of oral surgery, lesion removal, teeth cleaning, and a variety of other oral procedures. By selecting the most beneficial laser treatment system for your needs, Dr. Tajik can help you achieve your oral goals with successful results.
For more information on our laser dentistry procedures, or to schedule a consultation with Dr. Tajik please contact our office today.
Benefits of Laser Dentistry
Laser dentistry can be used for gum reshaping; bacterial reduction; extensive cleaning; ulcer and lesion removal; tooth desensitization; and a variety of other oral treatments. Additionally, laser energy is typically more gentle and less invasive than other dental procedures. Depending on your individual needs and the specific laser treatment utilized, some common benefits of laser dentistry can include:
Greater precision and accuracy
Reduced swelling and bleeding
Minimal discomfort levels
Faster recovery times
Ultimately, laser dentistry can provide a number of advantages over traditional techniques. During your pre-treatment consultation, Dr. Tajik will help you decide which one of our advanced laser dentistry treatments may be the best option to achieve your oral goals.
Contact Modern Smiles
For more information on our laser dentistry techniques, or to learn if you might be a good candidate for laser dentistry, please contact Modern Smiles today. Our knowledgeable staff will be happy to answer all of your questions and address any concerns you may have about laser treatment.