Holistic Mercury Free Dentistry
Holistic dentistry is an important aspect of our practice. Through the utilization of holistic and mercury-free dental techniques, Dr. Kasra Tajik and our staff can provide the highest level of patient care while positively contributing to the health of the environment. Each of our holistic dental treatments is designed to reduce toxins found in dental materials and help eliminate waste exposed to our environment. Additionally, upholding a high-level of green dentistry standards at our practice enables Dr. Tajik and our staff to reduce risks to your overall health and help you achieve the safest, most effective results for your smile.
Mercury-Free Dentistry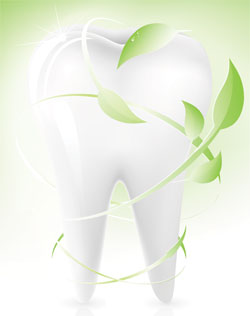 A material known as amalgam is commonly used by dentists to fill cavities and decayed teeth. Unfortunately, amalgam is partially composed of mercury – a toxic material that research has proven to be harmful to the body, even at minimal levels of exposure. Additionally, mercury is responsible for the abnormal, metallic coloring of traditional dental fillings, and also requires an extensive filtration process before it can be disposed of properly.
We are proud to say that Dr. Tajik and our experienced staff practices mercury-free dentistry. Every treatment and procedure we offer utilizes mercury-free materials designed with patient safety in mind. Our tooth-colored fillings are composed of strong composite materials that provide added support and protection for your teeth, as well as a more natural-looking color that is barely detectable on the treated tooth. Ultimately, our mercury-free techniques offer you the highest degree of safety without sacrificing results.
As part of our holistic, more environmentally friendly practice, we also utilize the latest in "green" dentistry.
Contact Modern Smiles Care
For more information on our holistic and mercury-free dentistry techniques, please contact Modern Smiles Care today. Our staff will be happy to answer any of your questions or help you schedule a consultation with Dr. Tajik today.