Preventive Dentistry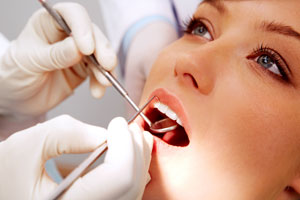 The Modern Smiles staff believes routine preventive dental care is essential for maintaining optimal oral health at any age. Our preventive dentistry techniques – including teeth cleanings, fluoride treatments, and a variety of other advanced procedures – are available to the entire family and can help you improve the aesthetics of your smile while restoring the health of your teeth and gums. Additionally, oral exams and cancer screenings at our practice can help to detect potentially life-threatening issues before they progress beyond effective treatment possibilities.
Brief overviews of our preventive dentistry treatments and procedures are listed below. For more information on a particular technique, please click on the link provided or contact our practice to schedule a consultation with Dr. Tajik.
Periodontal Care
Gum disease can lead to serious oral issues and even pose a threat to your overall health. Periodontal care, or gum care, can help you effectively treat gum disease and work to prevent further periodontal issues. We offer both non-surgical and advanced periodontal procedures based on the extent of your needs.
Oral Exams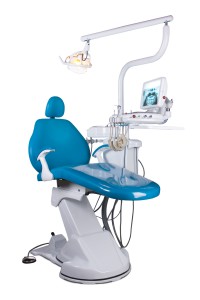 Oral exams can help detect a variety of issues including cavities, plaque buildup, gingivitis, and alignment problems. At our practice, Dr. Tajik utilizes advanced technology to give your mouth an extensive examination and provide you with the most accurate diagnosis of your oral health. During your exam, your teeth and gums will be thoroughly evaluated to help Dr. Tajik detect any current or potential issues that need to be addressed. In order to ensure you maintain a beautiful smile and the highest level of oral health, Dr. Tajik recommends that you receive a routine oral exam at least twice a year.
Oral Cancer Screening
When detected early, the success rate for oral cancer treatment increases significantly. In fact, studies have shown that the chance of survival is about 80 to 90 percent when oral cancer is caught and treated early. An oral cancer screening at our practice can help identify potentially carcinogenic abnormalities at their earliest stages and provide you the best chance for successful cancer treatment. During your screening, Dr. Tajik will thoroughly examine your gums and oral tissues to detect early warning signs and symptoms that are not always apparent to the untrained eye. However, it is also important to note that oral cancer may not always display symptoms in its earliest stages. For this reason, Dr. Tajik believes it is imperative that you receive routine screenings to help ensure any abnormalities are detected as early as possible.
Dental Cleanings
Professional dental cleanings can effectively remove a buildup of plaque and harmful bacteria from your teeth and gums. Additionally, routine dental cleanings can significantly reduce your risk of developing serious oral issues including tooth loss and gum disease. By utilizing gentle and effective techniques, our staff can clean hard-to-reach crevices between your teeth and along your gumline to help you maintain a healthy, beautiful smile. In order to ensure that you maintain the highest level of oral health, Dr. Tajik recommends that you receive professional dental cleanings at least twice a year.
Family Dental Care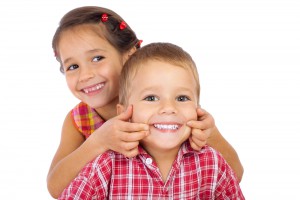 Good dental care is essential for patients of all ages. Dr. Tajik and our staff offer dental care for the entire family in order to ensure that you and your children achieve your oral health needs with the most effective results. Our family dental care procedures include teeth cleanings, fluoride treatments, cavity prevention, and a number of other preventative and cosmetic dentistry procedures safe for any age.
At our practice, we understand that our pediatric patients have unique needs. Dr. Tajik and our team utilize gentle pediatric techniques designed to establish a solid foundation for oral health at a young age. We work to ensure your child experiences the highest level of safety and comfort while still receiving the most effective treatment for his or her needs. It is our goal to make you and your family feel completely at ease when you visit our office in order to build long-term relationships and maintain optimal oral health for generations to come.
Fluoride Treatments
Much like they were when you were growing up, fluoride rinses are still an essential part of maintaining optimal oral health. Fluoride treatments can help prevent tooth decay and decrease your risk for developing cavities. The medical-strength fluoride used at our practice can also help protect against harmful bacteria and plaque buildup along your teeth and gumline. This quick and easy cleaning technique can be completed in our office during a routine dental cleaning by one of our experienced hygienists.
Sealants
Sealants can help prevent cavities and tooth decay by covering hard-to-clean grooves in your teeth. During treatment, a durable sealant material will be applied and hardened to the top of your teeth to cover the deep crevices and prevent a buildup of bacteria. This preventative technique is typically administered to your back teeth and can be especially effective at providing years of protection against decay and other bacteria-related issues for children and adolescents.
Infection Control
At our office, your safety is our top priority. We utilize comprehensive infection control precautions and techniques designed to provide you with the safest treatment in a clean office environment. Dr. Tajik and our staff strictly follow sanitizations requirements set by the Occupational Safety & Health Administration (OSHA), the Environmental Protection Agency (EPA), and the Center for Disease Control (CDC). We thoroughly sanitize all of our reusable materials, and we make an effort to utilize disposable dental tools and equipment whenever possible. Additionally, Dr. Tajik and our entire hygienist team always make sure to wash our hands before treatment and wear protective coverings – such as gloves and facemasks – in order to further prevent the spreading of germs and bacteria.
Athletic Mouthguards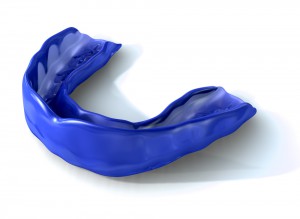 Serious oral damage can result from impacts or collisions that frequently occur during contact sports including football, basketball, lacrosse, hockey, baseball, softball, and others. Fortunately, athletic mouthguards can help to effectively protect against chips, breaks, and even complete tooth loss while you or your child participates in contact sports. Unlike over-the-counter mouthpieces, an athletic mouthguard from our practice can be custom-designed to fit comfortably and securely in your mouth during competition. Dr. Tajik will utilize an actual impression of your teeth to construct your mouthguard so that it provides extensive coverage for each of your teeth. Ultimately, a customized athletic mouthguard offers highest degree of protection available.
Scaling and Root Planing
Scaling and root planing involves extensive cleaning of your gum and tooth root tissues in order to remove harmful plaque buildup contributing to gingivitis and gum disease. This non-surgical procedure can help you alleviate symptoms of infection and restore health to your gums.
Contact Modern Smiles
To learn more about our preventive dentistry techniques, please contact Modern Smiles today. Our friendly and knowledgeable staff will be happy to answer any of your questions and help you schedule a one-on-one consultation with Dr. Tajik.