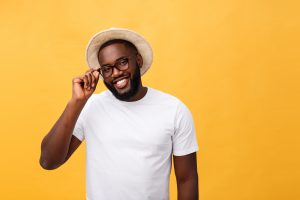 Functional complications such as chronic teeth grinding or even severe decay can impact a number of tasks in your daily routine, including eating and enunciating. While it is true that your smile's function is of the utmost importance, sometimes the concern is merely cosmetic in nature, only affecting the manner in which your grin appears. In today's blog, your North Hollywood, CA dentist discusses the value in having a smile that you love, and how a simple and conservative teeth-whitening treatment can help.
Consistent Wear
You may be aware that the biggest threat to your grin is often caused by harmful bacteria resulting in decay. Keep in mind, however, that the list of threats is actually much more involved than that, as nearly everything contributes to the breakdown of your teeth as well as its appearance. For instance, the morning cup of coffee or tea you need to kickstart your busy day is causing great cosmetic damage to your grin, as these beverages contain pigments that stain teeth a darker color.
Another example of this phenomenon includes the consumption of fruits such as cherries or blackberries. These items not only contain rich pigments that dye your structures, but higher levels of acidity as well that wear away enamel and thus allow the stains to set in much deeper. These and countless other occurrences can significantly dull your shine over time, which is why it goes without saying that nearly every adult could benefit from cosmetic dentistry.
A Simple Solution
Because stains and blemishes are often surface-level, your dentist can offer a simple procedure to gently break up and lift away those discrepancies in as little as a single visit. Indeed, when you attend your teeth-whitening procedure, your dentist will begin by applying a strong but safe bleaching gel to the surfaces of your teeth. From here, we utilize a special light to activate the material, which then begins to remove stains.
Once your treatment is completed, you will begin to notice an improvement of up to multiple shades brighter. Not only this, but this highly effective process can be completed in a single visit! For more information about the process or to speak to our team, reach out to our office today.
At-Home Convenience
We recognize that the demands of a busy schedule can make attending your visit difficult, which is why our team also offers a take-home cosmetic whitening kit so that you can enhance your smile on your own time to best accommodate your schedule. This allows you to apply the professional solution from the comfort of home and enjoy a bright shine when convenient.
Schedule Your Visit
For more information about the benefits of cosmetic dentistry or to schedule your appointment with our team, contact Modern Smiles in North Hollywood, CA by calling 818-763-9353 today.